All we did was cross the bridge from downtown Chau Doc, and everything changed. The people looked and sounded different, had a different style of dress and a different religion. We had arrived in Chau Doc's Cham Village… and it had nothing to do with the Vietnam we've come to know.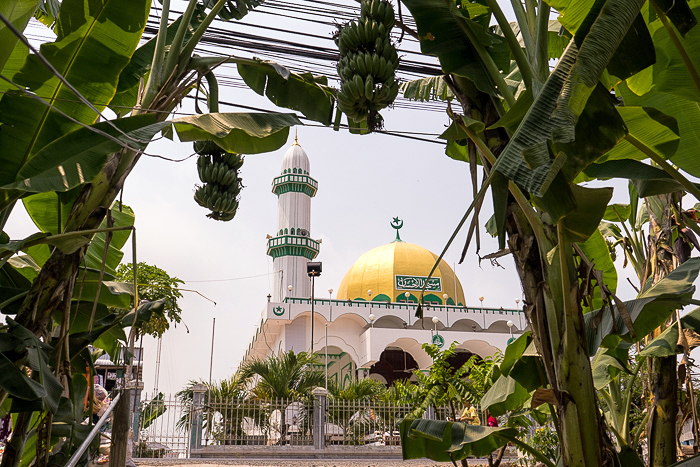 The Cham once ruled Central Vietnam, but today they're an ethnic minority in this country, and in neighboring Cambodia. They speak an Austronesian language that has more in common with Samoan than Vietnamese. And while most of Vietnam's 160,000 Cham follow a Hindu-like faith, those near the Cambodian border are strictly Muslim.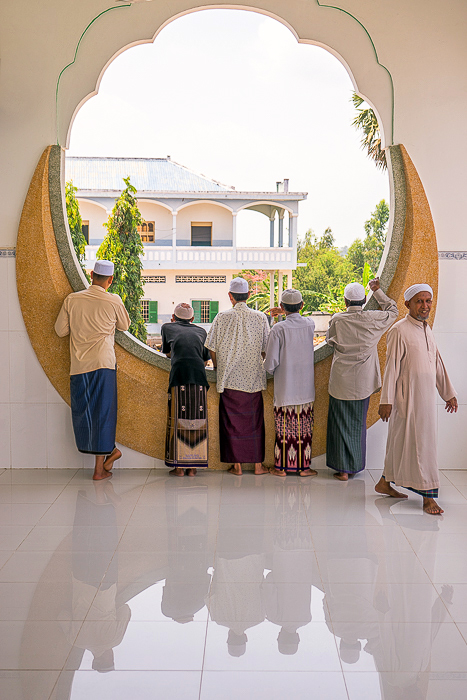 It was quite a shock to cross the C?n Tiên Bridge, and suddenly be in the presence of burqua-wearing women and kufi-capped men. We arrived as the faithful were being called to prayer at the Ehsan Mosque, so we followed the horde and watched the ceremony from a respectful distance. This mosque was built in 1932, but has evidently been recently renovated. In fact, work was still going on; while the Cham were inside worshiping, a Vietnamese construction crew was unloading a truck outside.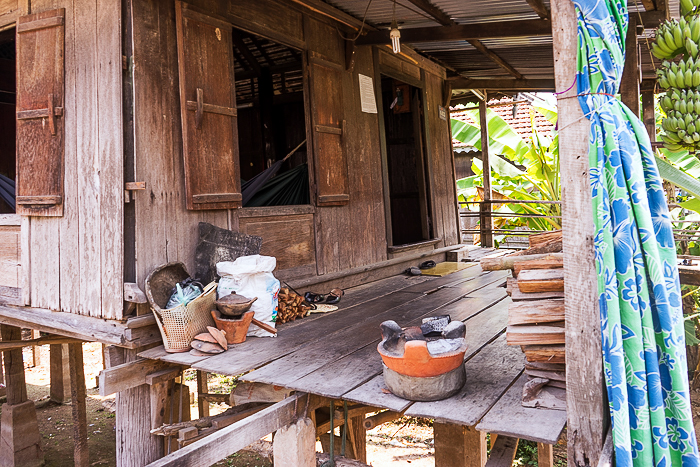 Centuries of living in such proximity to one another mean that some cultural intermingling is inevitable. We had evidence of that, at the restaurant in which we ordered lunch: Halal Pho. It was weird to be served by a girl wearing a head scarf, but it turns out that Chau Doc's Muslims can cook up a mean bowl of pho!
The neighborhood of Halal Pho is built atop stilts, and next to the restaurant we found a path which led us through its legs. The river was tame during our visit, but this community is ready for some fairly major flooding.
On the Cham side of the river, there's a small village of floating house-boats. The families who occupy these contraptions actually farm fish underneath their living quarters. If you'd like a taste of this lifestyle, a couple of them offer home-stays for tourists. We didn't try it out, but it must be an interesting experience…
–Cheap Place To Stay In Chau Doc
Locations on our Map: Eshan Mosque | Halal Pho | Floating Village