The Museum of Vietnamese History
Found within the same complex as the zoo and botanical gardens, the Museum of Vietnamese History occupies a handsome building which was built in 1929. The museum's exhibits begin in the neolithic age, and continue through some of Vietnam's most momentous struggles.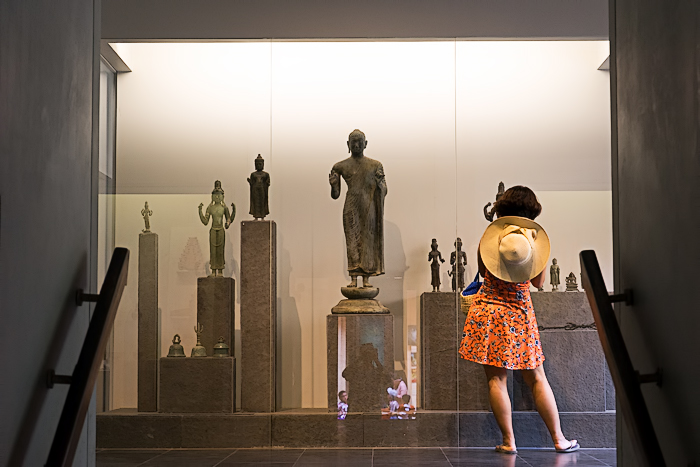 The exhibits are presented chronologically around the building's twin courtyards, starting with first documented evidence of humanity in current-day Vietnam, some 500,000 years ago. But a true civilization didn't emerge until around the 3rd century BC. From this time period, the archaeological site of Óc Eo in the Mekong Delta has been one of the most important discoveries. Originally excavated in 1942, this city has left behind some incredible ancient artifacts, such as a jade erring still attached to an ancient skull.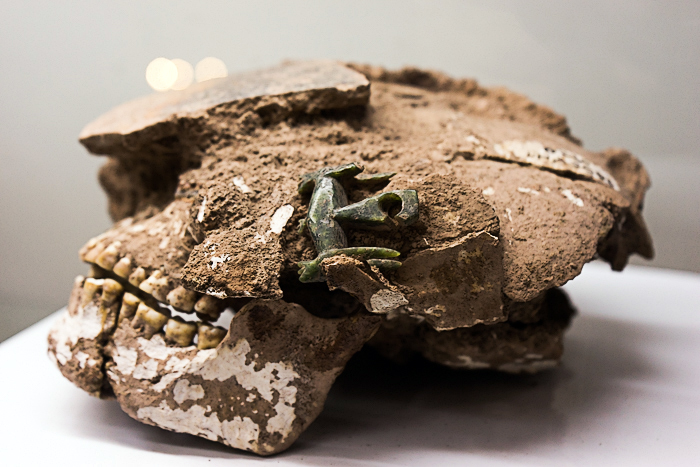 Moving forward through time (and clockwise through the museum), it took us about an hour to get through all of the exhibits. We were particularly impressed by the exquisite 9th-century sculptures of the Cham culture, with depictions of Hindu deities like Vishnu and Ganesh. The Cham civilization was eventually swallowed by the Vietnamese, but the people haven't gone away completely; there are still rural Cham-speaking communities in central Vietnam.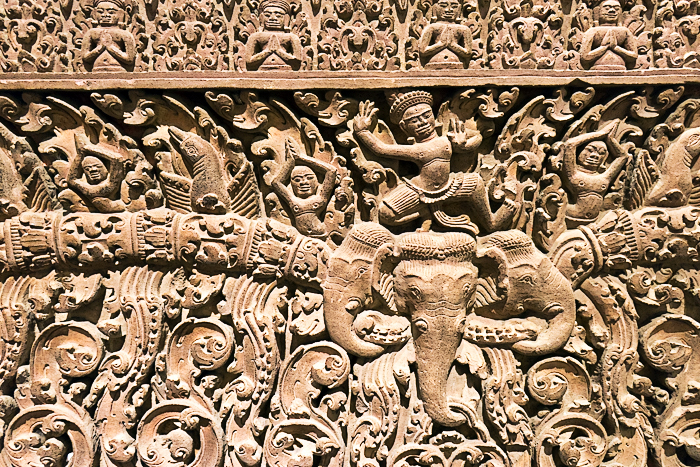 "Rural Cham-speaking communities, huh? That's some in-depth information!" Well, yes, but unfortunately, I wasn't finding it within the museum. While there are a few posters in English, these are neither very interesting nor easy to read… the museum has some amazing artifacts, but doesn't excel in explaining the country's history. While looking at the exhibits, I had my phone open to Wikipedia, and was reading about the different cultures to which I was being exposed. It worked well enough.
Still, the exhibits in the museum are fascinating even without detailed background information. There are sandstone statues recovered from 11th-century Cambodian sites, weapons, ceramics, Buddha sculptures, musical instruments and even a 19th-century mummy discovered in Saigon. I stood dumbfounded in front of a map of Vietnam's 54 various ethnic groups, humbled by how little I knew about the country's diversity.
As a cool bonus, you can pay a little extra to see a water puppet performance in the museum's small theater. We didn't have time to check this out ourselves, but plan on returning, and will update this post once we've done so.