Connected to Phu Quoc by a perilous bridge, tiny Hòn M?t Island is home to a park with a nature trail running around its perimeter. There's not a lot to do on the island, but the views back to Phu Quoc are exceptional.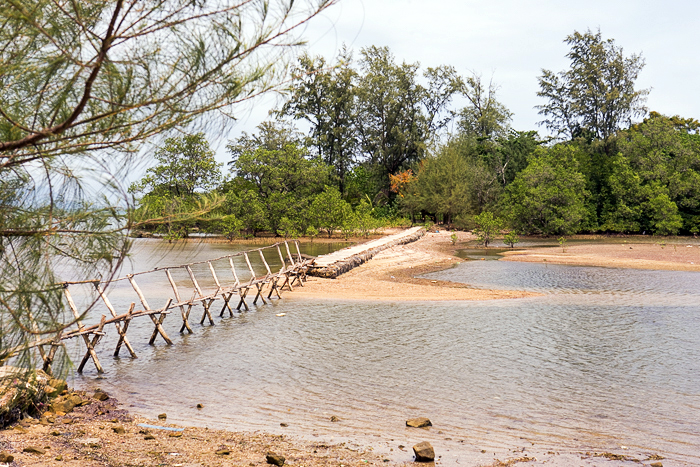 The most exciting thing about Hòn M?t is reaching it. You have to cross the water by balancing on a moderately long "bridge" of two skinny logs tied together. There's a hand rail (also homemade), but making it across the bridge requires a bit of dexterity.
Once you're on the other side, you can relax. And actually, that's about all you can do. Hòn M?t is a place for picnics and hanging out. We saw a few Vietnamese families spread out on blankets, with coolers of beer and portable grills.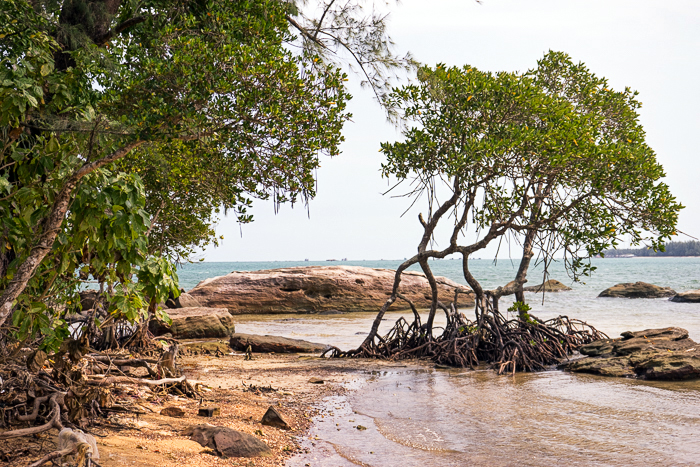 The northeast is Phu Quoc's most undeveloped corner, and from the rocky shore of Hòn M?t, you can appreciate just how beautiful the island is when left to its own devices. These views are the best reason to make a detour to the island… but otherwise, if you're not already passing by, it's hard to recommend making a special effort.
–Buy Sun Cream Before Your Leave