Our Final Day on Phu Quoc: Hàm Ninh and an Endangered Beach
We've already mentioned the speed with which the island of Phu Quoc is changing. Soon, all of its beaches will be claimed by some luxury hotel or villa complex… but it hasn't happened quite yet. On the eastern coast of the island, we discovered a tiny beach where the biggest construction was a shack selling grilled fish. After enjoying our meal, we headed up to the town of Hàm Ninh.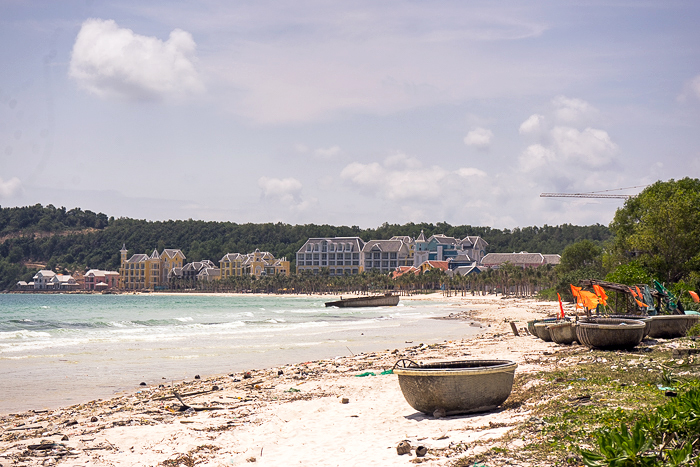 Following directions from fellow travelers, we took a gravel road south of the Coconut Tree Prison. As we approached the coast, the gravel turned to dirt, and then the dirt to sand. Soon, we were slipping and sliding on our motorbikes, while trying to advance and wondering if this could possibly be correct. But then, across a rickety bridge we had no intention of crossing, we saw the beach.
This beach was just about to fall under heavy development, so I don't even know the value of writing about it. The Marriott had already gobbled up the coastline to the south, and some other new hotel was in the process of being erected where we stood. But for now, this was still a natural, locals-only hangout.
We took seats (rather, mini-stools) at a makeshift shack set up in the sand, and didn't even bother with ordering. The only thing on the menu was a huge grilled fish served with vegetables and rice paper, for ?40,000 (about $1.75). Following the cook's instructions, we chopsticked the meat from the fish and made spring rolls inside the rice paper. While eating, we chatted with another customer, who's been working as a fisherman in Louisiana for the past 30 years, and was back home on vacation with his wife. I could have listened to his Vietnamese-Cajun English accent all day long.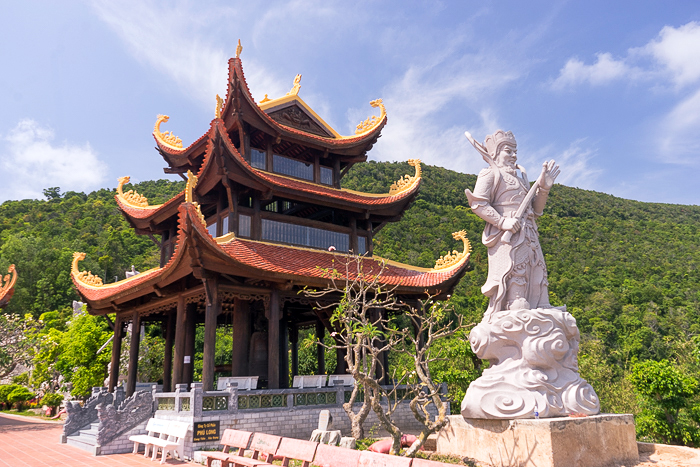 After paying, we got back on our motorbikes and headed up the coast. First, we stopped at the temple Chùa H? Qu?c, found at the top of a hill overlooking the eastern coast. There has evidently been a lot of money poured into this rather new temple, with its giant statues and twin stupas. From this height, the ocean views are excellent, and the scenic drive up the hill is also nice.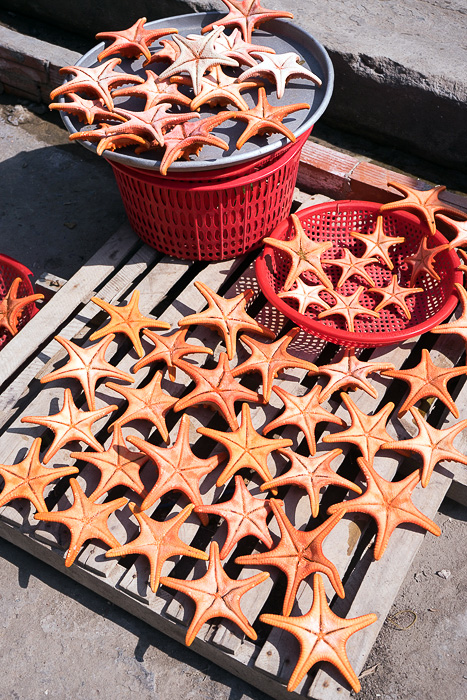 Now, we continued north, to the small town of Hàm Ninh, where an enormous pier juts out into the sea, lined with floating fish restaurants. It was a shame that we had already eaten, because these places looked great. Instead, we poked around the town's esoteric market. Should you be in need of dried animal phallus or seahorses (living or dead), then this is the place for you.
We passed on the seahorses, and instead enjoyed a cold coconut with a view of Hàm Ninh's pier. This had been our final adventure on Phu Quoc, and it was the perfect place to wind down and reminisce on our trip to this beautiful island.
Locations on our Map: Unnamed Beach | Chùa H? Qu?c | Hàm Ninh
–Travel Insurance for your trip to Vietnam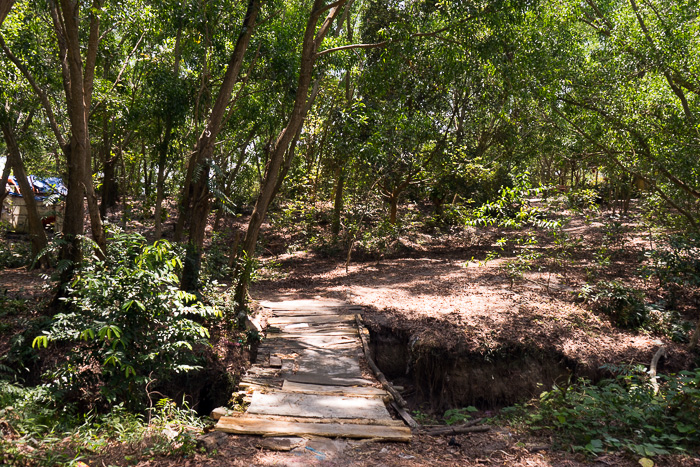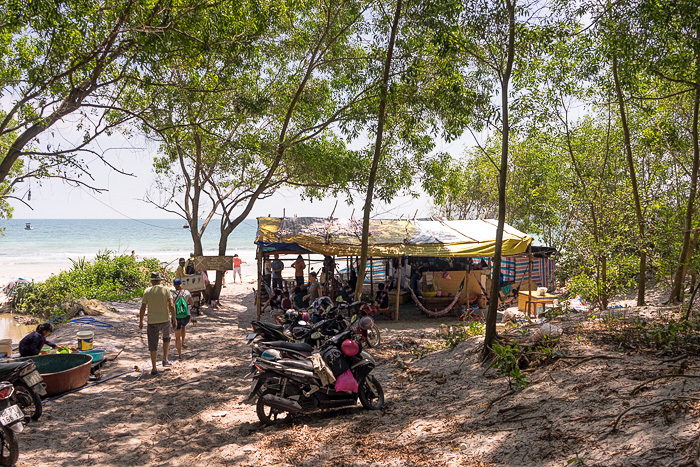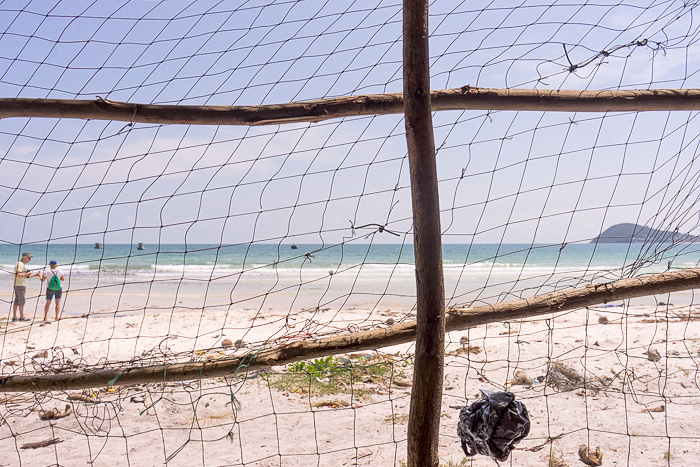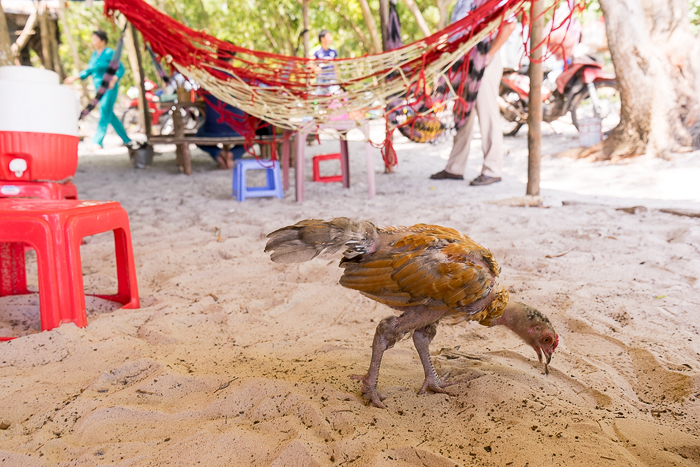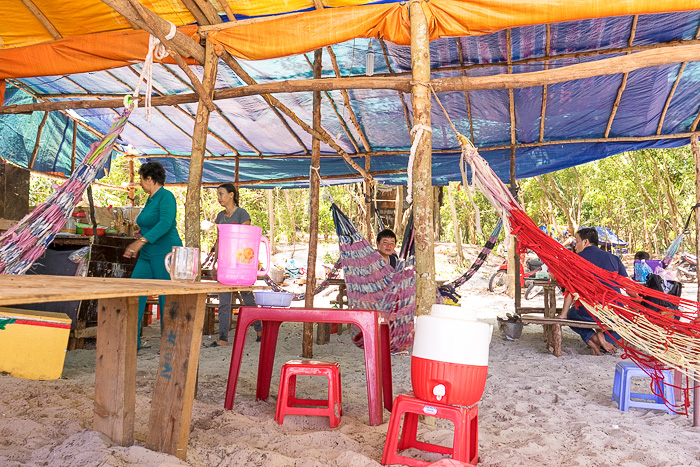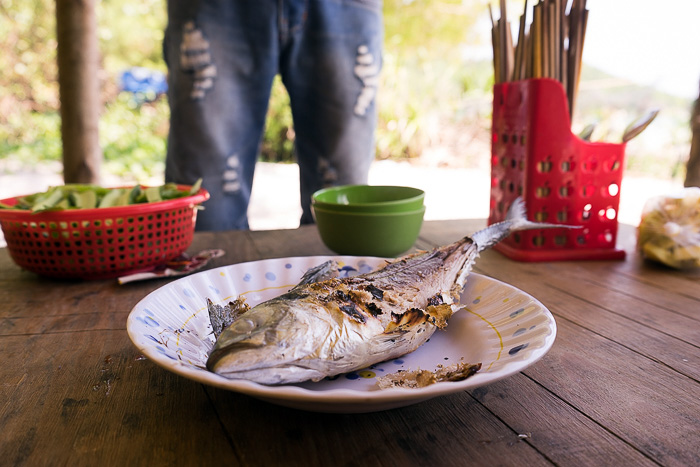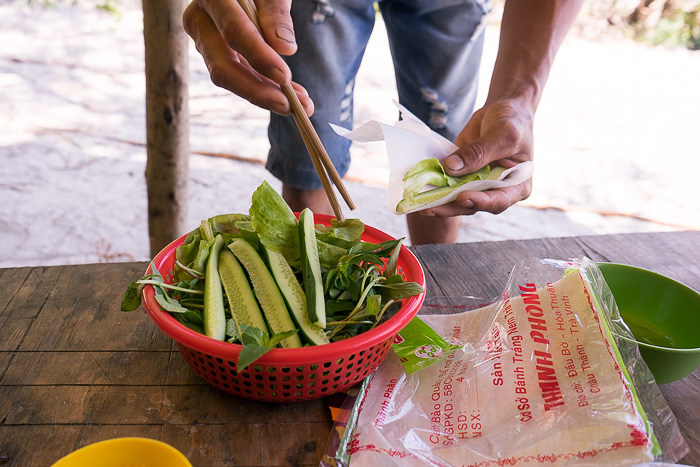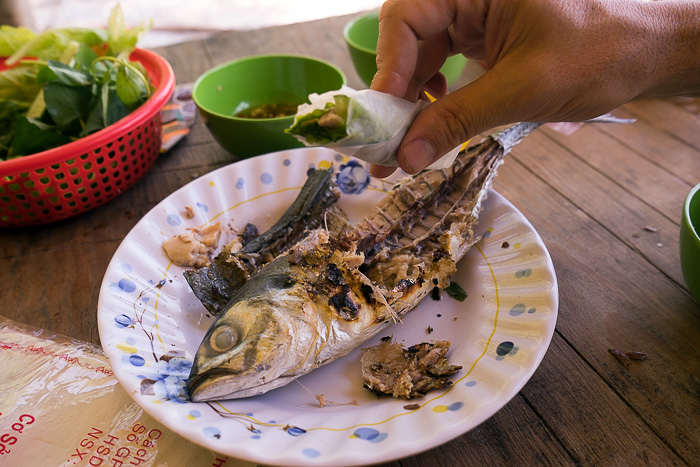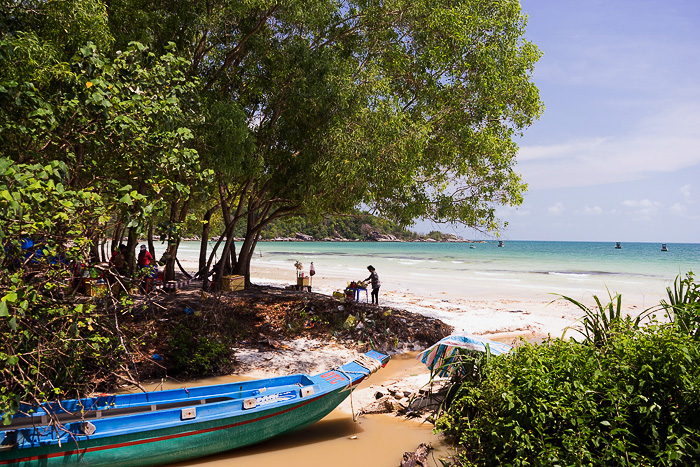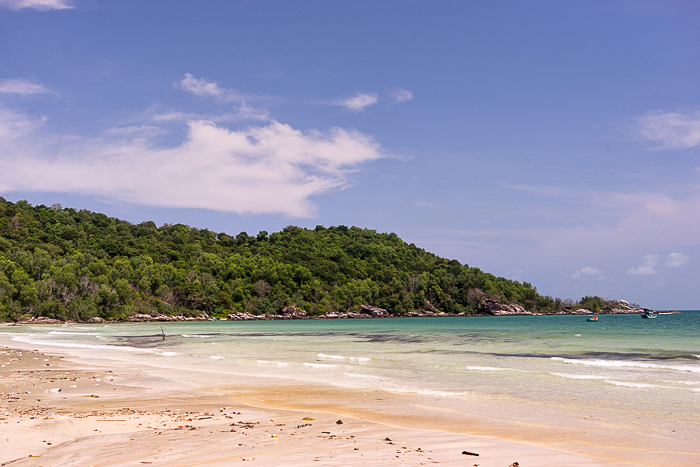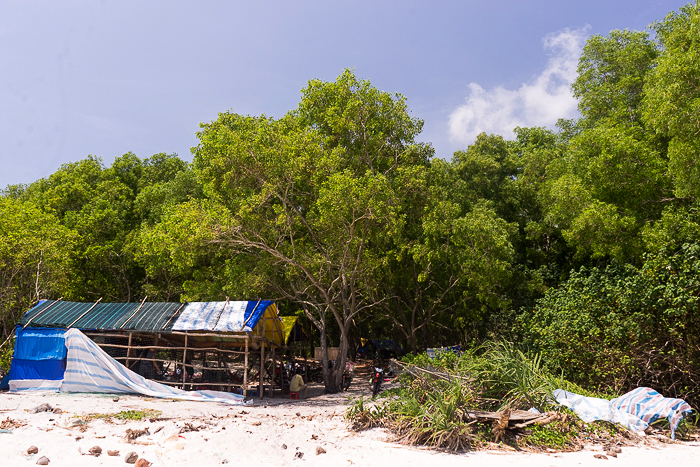 Chùa H? Qu?c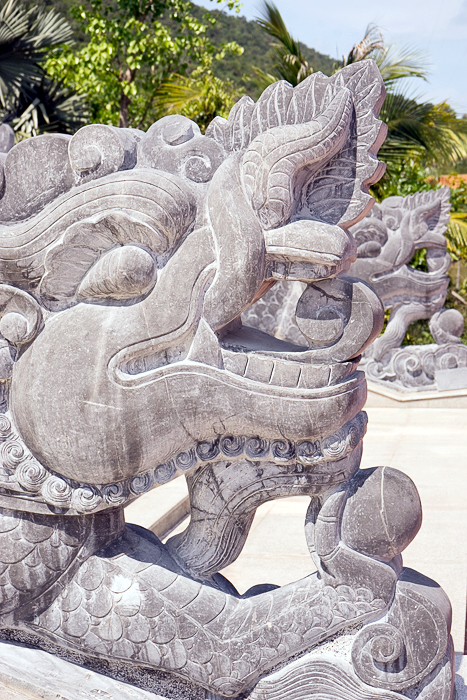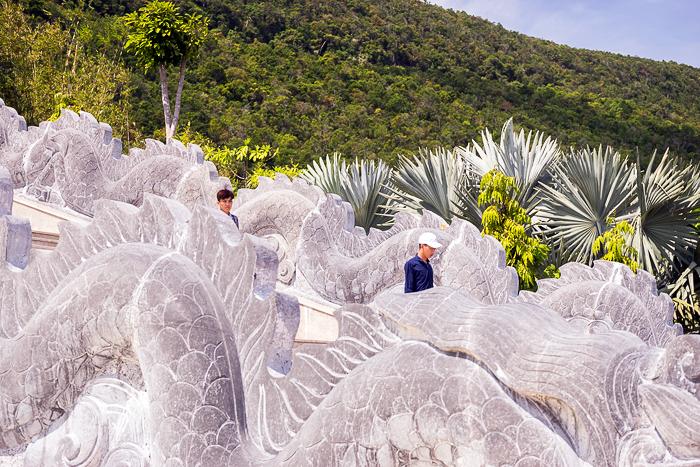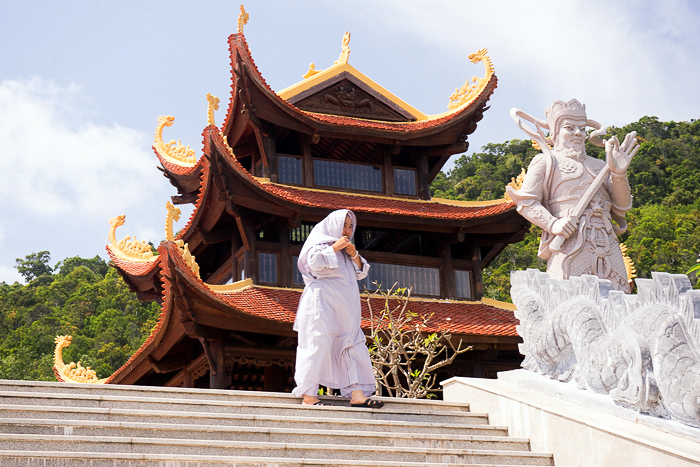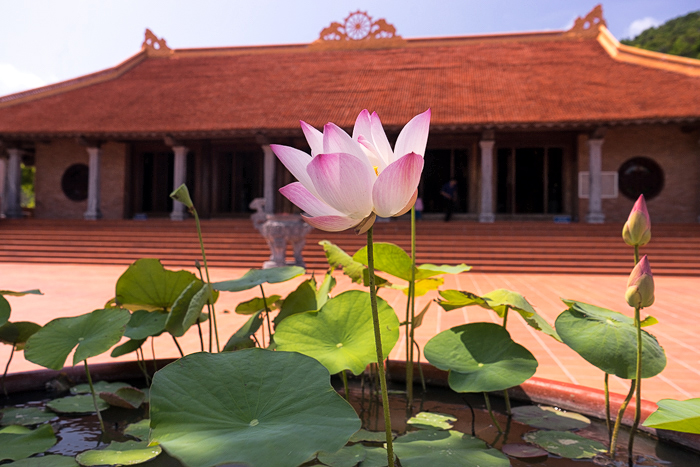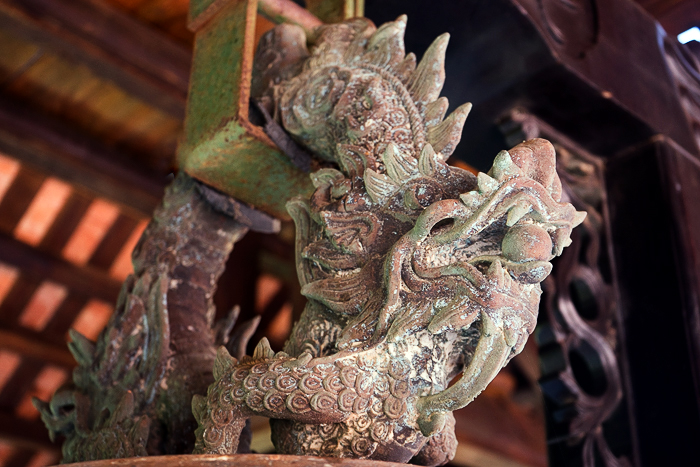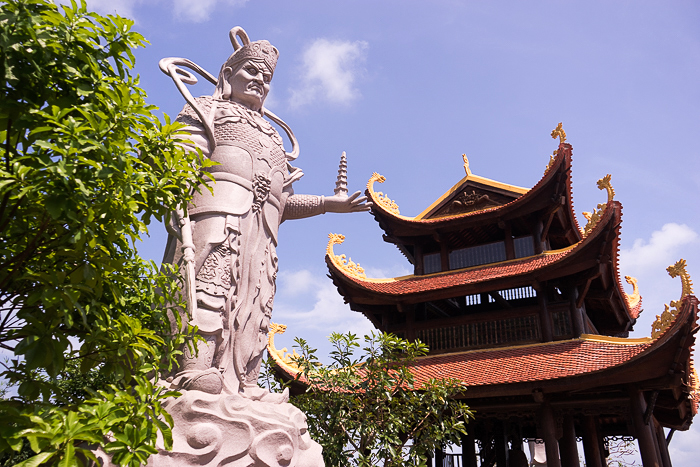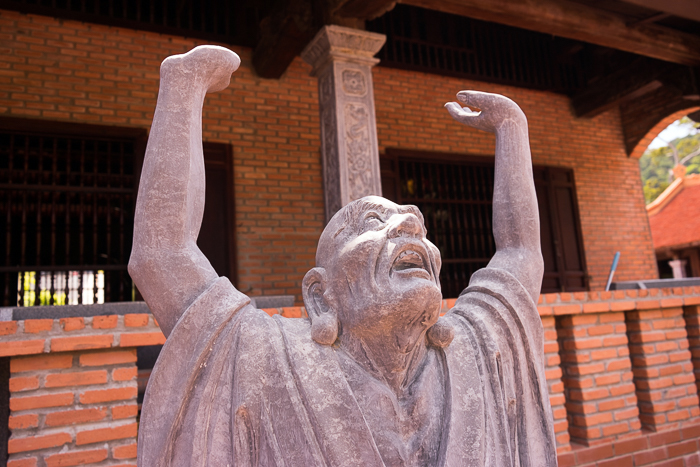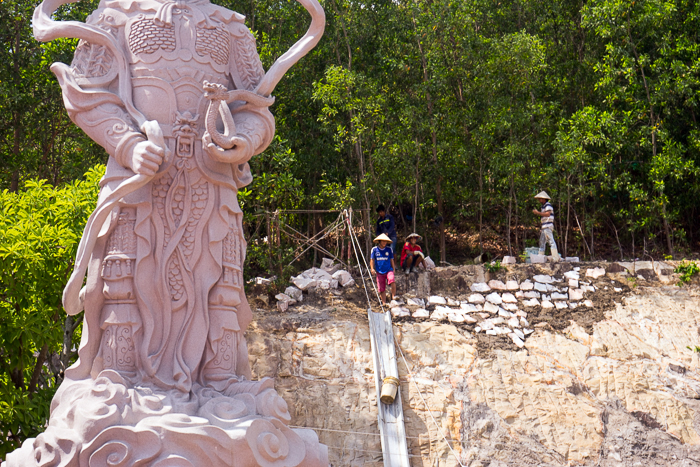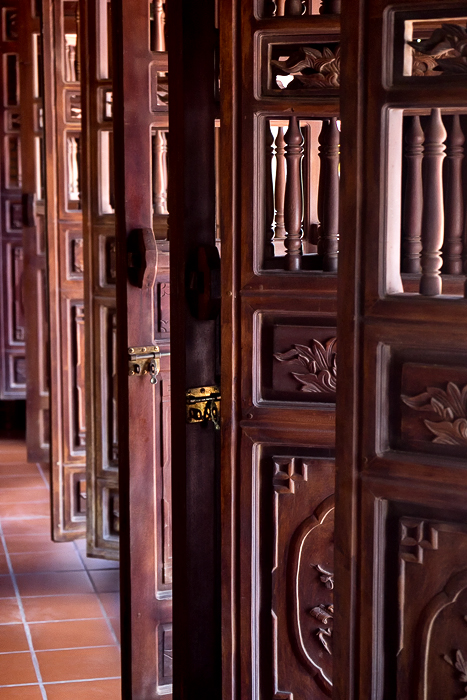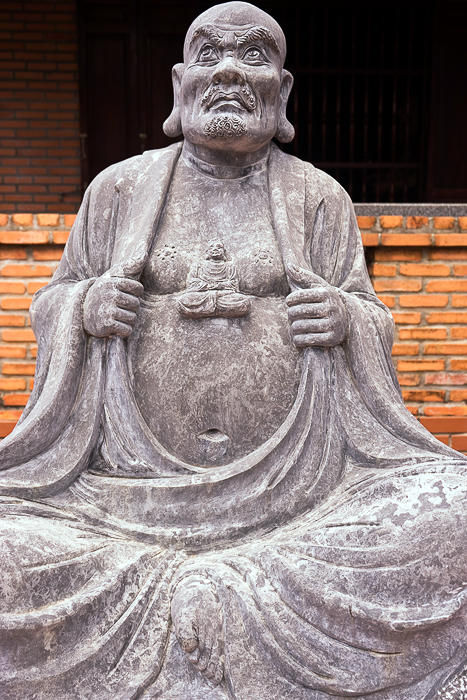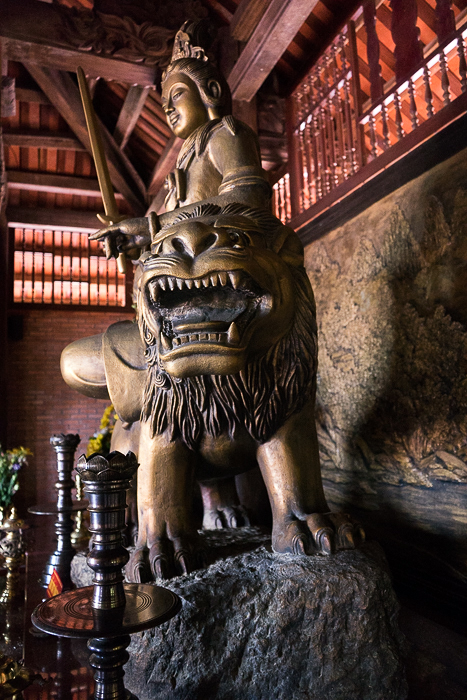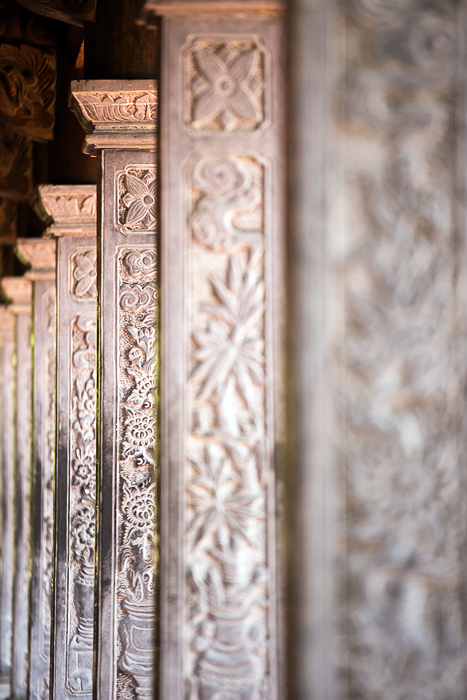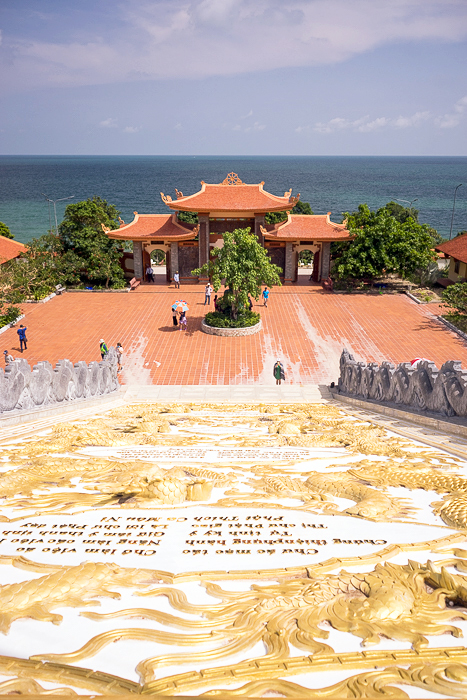 Ham Ninh