A Fish Sauce Factory on Phu Quoc
As ketchup is to Americans, salsa to Mexicans, and Vegemite to Australians, so is fish sauce to the Vietnamese. This condiment is never missing from the table, and there are few dishes which which they won't drench the stuff. One of the most important regions for the production of fish sauce is Phu Quoc, where we visited a factory to see how it's made (hint: it involves fish).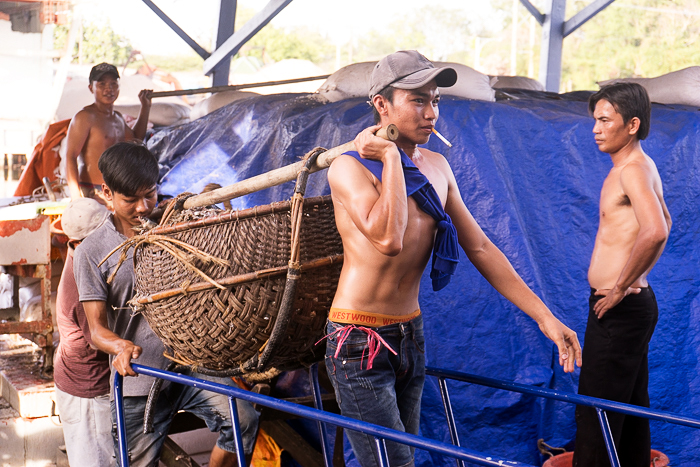 We lucked out, arriving at the Kh?i Hoàn Fish Sauce factory just after one of their boats had returned. Its deck was buried under a mountain of dead fish, as big as a snowbank (though not as much fun to climb on). The workers were focused on shoveling the fish into giant buckets, which were then carried into the factory by dudes I would not want to mess with.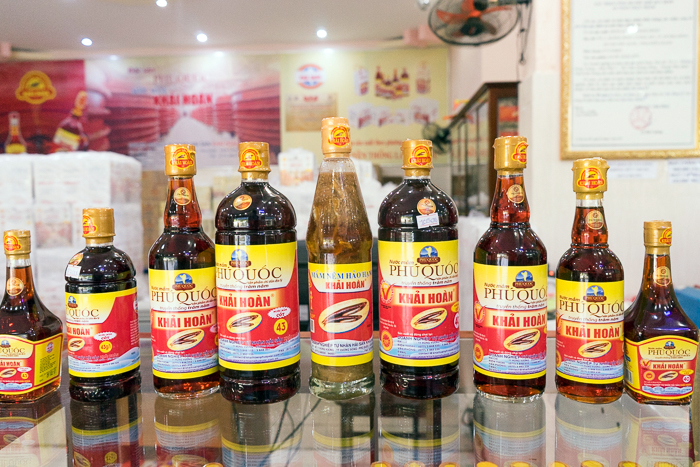 Inside the hall, huge vats of fish corpses were fermenting. A delightful scent, I can assure you. We didn't spend long inside, both because of the smell, and because we didn't want to get into the way of the bucket-haulers.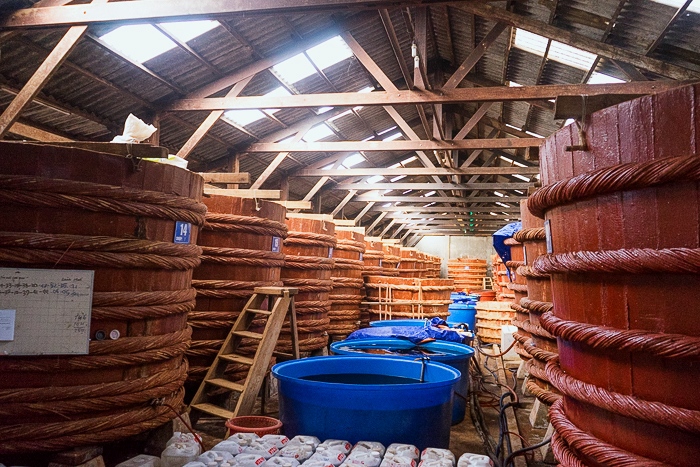 The Vietnamese term for fish sauce is n??c m?m, and although the smell in the factory was revolting, the sauce itself isn't. In fact, its aroma is kind of nice, the transparent dark-gold color appealing, and the taste rather mild. It's often mixed with chilis and garlic, or even limes, and served as a dipping sauce known as n??c ch?m.
Location of the Kh?i Hoàn Factory
–Budget Accommodation on Phu Quoc