Saigon Street Food Journal #3
Are you getting sick of looking at pictures of Vietnamese food, yet? Well, I hope not, because we're not nearly done eating it. Here are six more delicious dishes… just make sure to sanitize your screen before licking it.
Journal #1 | Journal #2 |

href='https://saigon.for91days.com/saigon-street-food-journal-4/'>Journal #4

| Journal #5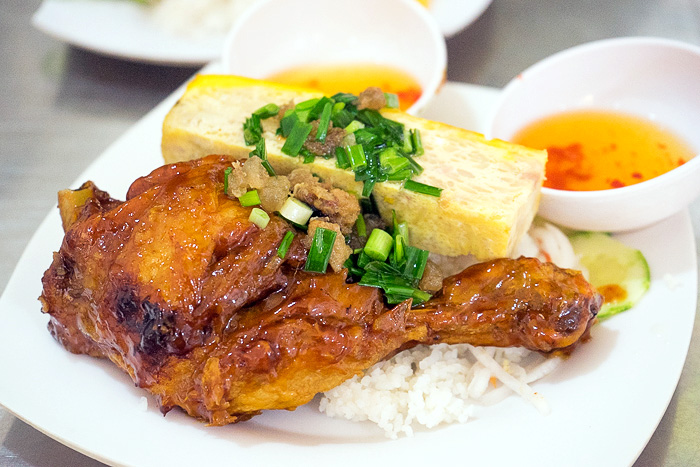 I knew we were starting to get the knack of Vietnamese, when we were able to figure out this dish without any help. "C?m T?m" we knew to be "broken rice"… "Gà" is chicken… and when we saw the chickens spit-roasting to a rich caramel color, we figured "Rõ Ti" must be the Vietnamization of "Rotisserie". This dish was served with a big hunk of steamed egg meatloaf called Ch? Tr?ng H?p.
Location: We tried it right outside the Giac Lam Temple.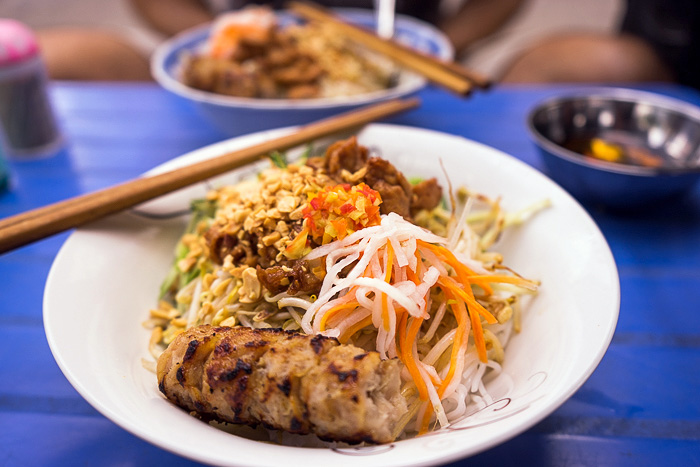 Breakfast in Vietnam tends to be on the hearty side, and this was definitely the case during our stay in Can Tho. Our hotel was near the Cái Kh? Market, and we returned multiple times to the Bùn Xào lady stationed in the market's parking lot. "Xào" means "fried" and these noodles served with a variety of different meats and spices were just what we needed before kicking off a busy day of exploration.
Location: Cái Kh? Market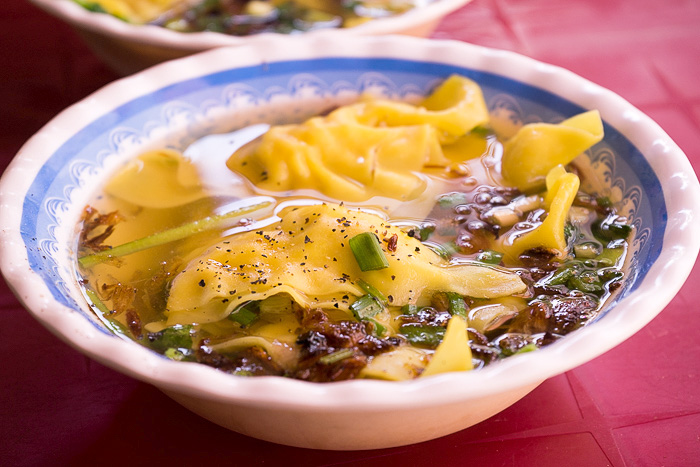 We had just finished a mediocre lunch, when we walked past a shop selling something called "s?i c?o". Damn the luck, we should have eaten here! Whatever "s?i c?o" are, they look delicious! "Psst", whispered the chubby devil on our shoulders… "Just pretend it's dessert. Come on, it's like 50 cents!" S?i c?o were delicious little wontons, and we polished off two plates without any problem. I'm so glad we listen to our chubby devil!
Location: This was another great meal we discovered in Can Tho, at a shop found here.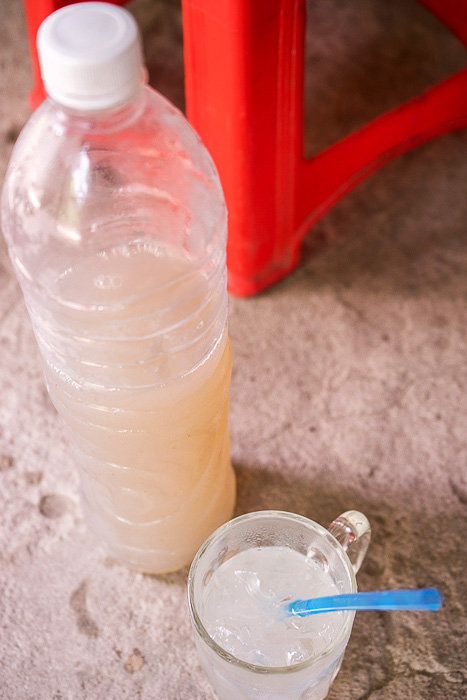 The province of An Giang is known for its sugar palms, known locally as Th?t N?t. On our way back to Chau Doc after having visited the Tra Su forest, there was an unbroken line of stands selling the cold juice. We pulled over and ordered some … tasty but ultra-sugary, we couldn't even finish the bottle. The next morning, we opened it again, and were almost knocked out by the smell of fermentation.
Location: Here's the place we bought it.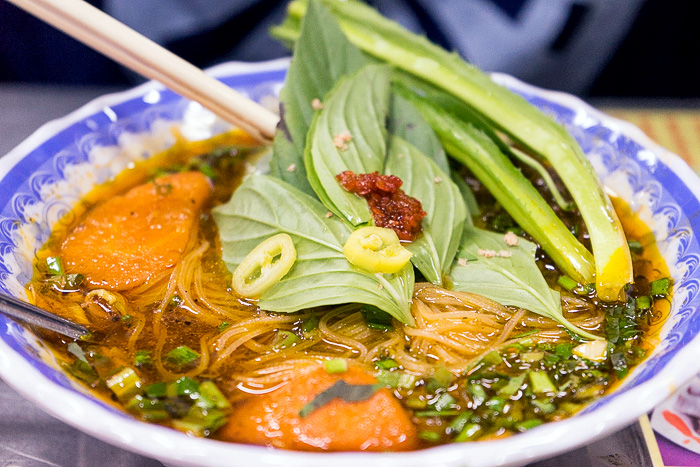 Bò Kho is basically "beef stew", made in a similar way to how we do it back home. Carrots, potatoes and beef simmer for hours in a pot. The big difference is that fish sauce is an important ingredient in the broth. Served with thick noodles, this is always great. This was one of the first dishes we ordered in Saigon, and provided an easy, familiar introduction to the city's street food.
Location: We tried this at L??ng Ký Mì Gia.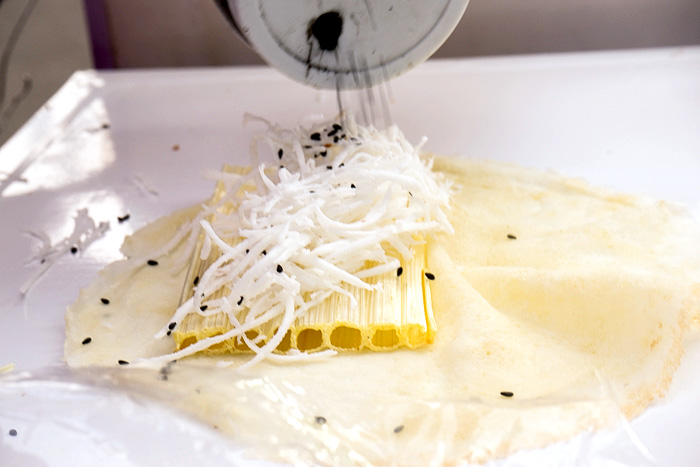 We saw a line of kids waiting for this crunchy and sweet snack, outside the Bitexco Tower, so we joined them. Black sesame and grated coconut are rolled up with a sugar stick inside thin rice papers. They're so small, that it'd be easy to eat half a dozen, but we stopped at two apiece.
Location: We bought them from a roving seller outside the Bitexco Tower.