Conceived and constructed as a resort by the French, Dalat is distinguished by its colonial architecture and leisurely atmosphere. Today, it's the unofficial capital of the central highlands, and a favorite place for both locals and foreigners to escape Vietnam's otherwise tropical heat.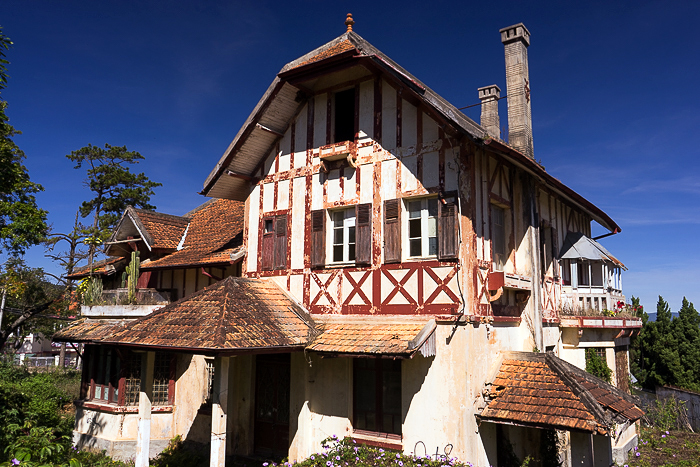 We decided to spend three full days in Dalat. To save time, we flew in from Saigon. There are a couple budget carriers operating in the country, including JetStar and Vietjet Air, and our roundtrip tickets cost about $40. Well worth it, when you compare the 50-minute flight with the 8-hour bus ride.
"Are we still in Vietnam?" It was the question we continuously asked ourselves throughout our first day in Dalat. This city wouldn't feel out of place in Switzerland. Fog rolling in over the hills, a small lake in the middle of town, fresh air, grand palaces and quaint European architecture… and then we'd be almost run over by a motorbike carrying a family of five. Yep, still in Vietnam.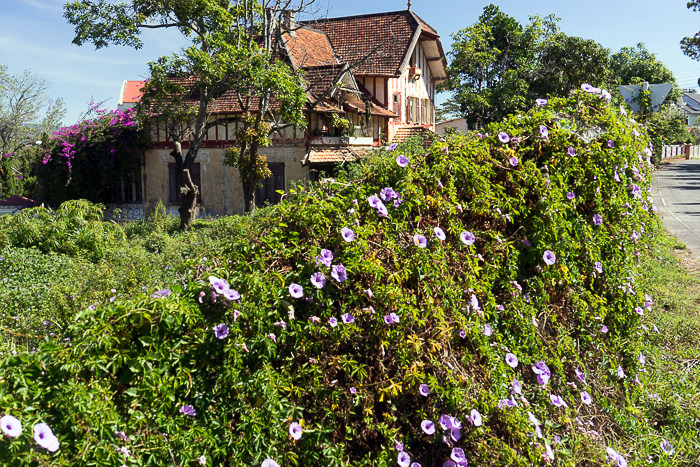 The truth is, you don't have to look very far past the vestiges of colonialism to see that Dalat is quite Vietnamese. The French released their grip a long time ago, and the city has been reclaimed by the locals. A lot of the chalet-style mansions have been left in a state of disrepair, and plenty of blocky communist-style buildings have been erected. Depending on your mood, you might find it ugly… or you might appreciate the romantic atmosphere of the destitute villas, and enjoy the oddball juxtaposition of the more modern architecture.
Luckily, you're likely to be in a good mood while in Dalat, because this city is a lot fun. The weather is stable year-round, with warm days and cool nights. The smell of pine pervades the air, adding to the sense of freshness. And there's so much to do both within and outside the city. Nature fans will be in heaven, as the forests, hills, lakes and waterfalls which surround Dalat offer a nearly endless selection of adventures. There are bizarre temples, weird folk villages, "crazy" architecture, multiple palaces once owned by the country's last emperor, and a beautiful art-deco train station.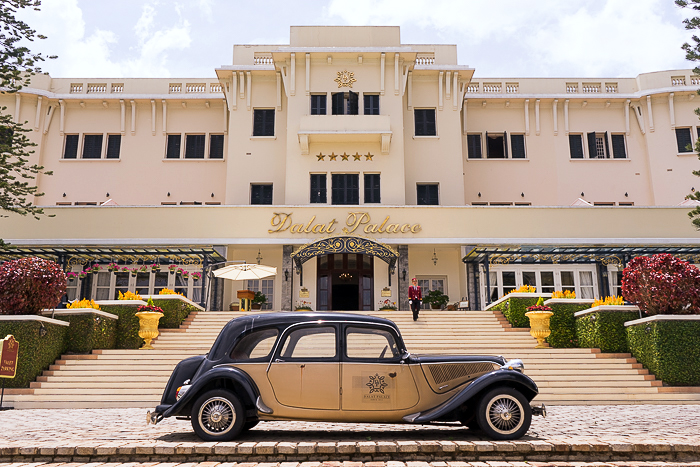 And then there's the artificial lake of Xuân H??ng, which provides the shimmering centerpiece to Dalat. The north side of the lake is home to a golf club (which we never saw anyone making use of) and a flower garden. And on the south, sitting atop a small bluff like a bloated, decadent king, is the Dalat Palace Hotel. Built in 1922 by the French Governor, this grand building has been in operation almost continually, even throughout the country's various wars. We couldn't resist taking a peek inside, and basking in the five-star elegance… before returning to our own, two-star hotel at the bottom of the hill.
Location of the Dalat Palace Hotel