The Pottery Kilns of Vinh Long
On the outskirts of Vinh Long, a set of factories produces bricks, vases, statues and a million other ceramics. With towering brick kilns poking out of the palm trees like the stupas of Angkor Wat and an absolutely relaxed policy toward visitors, visiting them make for a unique and rewarding excursion.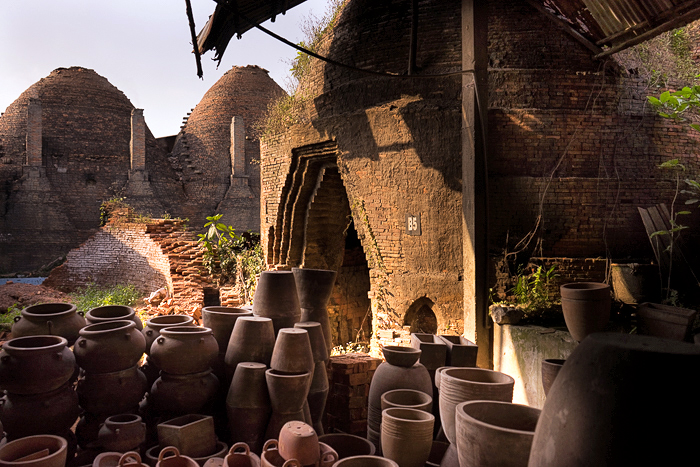 We had seen visits to Vinh Long's pottery factories offered as part of guided tours, but decided to hunt them down ourselves. This wasn't as easy as you might think. In vain, we scoured the internet for the exact location. We asked at our guesthouse, but they wanted to sell us on a $17 per-person boat tour which included a quick visit to one of the kilns. When we asked if they could just point out the factories on a map, they evaded the question.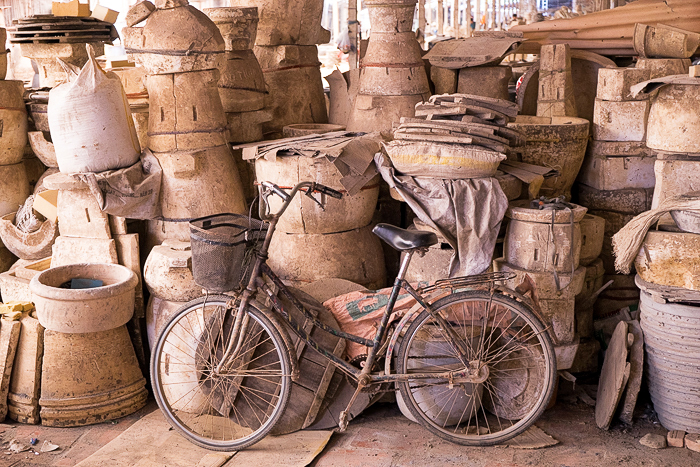 So we went to the bus station in Vinh Long to try our luck. Strangely, nobody knew anything about this "Major Tourism Sight" in their own city. But the desire to help was strong, and before long a small army of bus drivers, office workers and students was working on the puzzle. Eventually someone recognized the pictures we had been waving around. "Tôi nhớ, các nhà máy này gần bến phà Đình Khao!" Help us, Google Translate!
They put us on motorbikes, with instructions to head for the Đinh Khao Ferry Station, about five kilometers to the east of Vinh Long. Once there, we had to continue asking people… but now everyone recognized the pictures, and soon we were taking a cautious step into a huge factory by the river.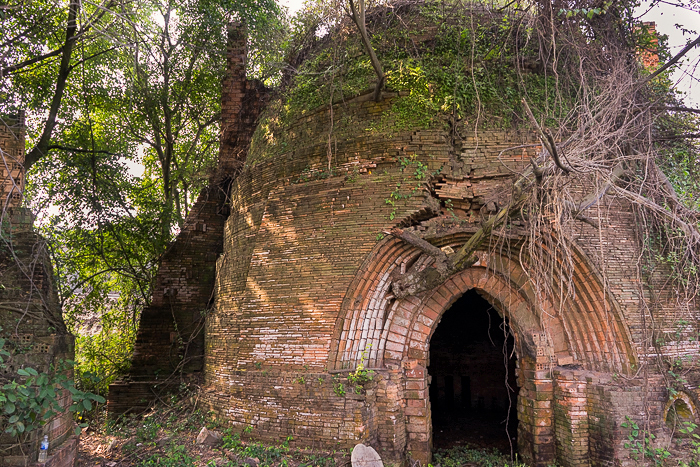 And we took another step, and then another… we hadn't exactly been invited to enter this factory, but neither had anything yet prohibited it. All around us, people were at work sculpting vases, filling molds, or firing kilns. And nobody paid us any mind. Once in awhile, they'd look up from their task to smile at us, but that was it. We were apparently free to explore anything we wanted.
Who knew that "a visit to the pottery factory" could be so much fun? The second location we visited was even better. It started small-scale… we had spotted the kilns in the distance, and followed a stream until encountering a few women making bricks. They encouraged us to continue into a large warehouse of ceramics. There, a guy led us even further back, into an area where a dozen kilns were baking bricks.
The level of freedom was amazing. This was the opposite of a visit to some "touristy" craft village. Everyone we encountered was busy working, and they never tried to sell us anything nor usher us into a gift shop. Neither did they simply ignore us… they were just friendly and normal, and seemed amused that foreigners would consider their jobs photo-worthy.
In fact, at the third factory we visited, we were followed inside by a brother and sister who lived in a house on-site. They knew enough English for a proper interrogation, and after the standard "What is your name, where do you come from"-type questions, they asked why we were there. We said that we thought these kilns were very beautiful. And they looked at each other, hardly able to suppress their laughter. "Really?!"
Yes, kids, really! This was an amazing experience, and you live in a very special place, even if you don't know it. It had been difficult to arrange, but I'm so happy we persevered and found these factories. We've marked the location of all three on our map, to help you get there more easily; just hire a motor-taxi from Vinh Long and have him drive you directly there.
Locations on our Map: Factory #1 | Factory #2 | Factory #3