BonBon Residences: Our Home in Saigon
For our 91-day trips around the world, there is no decision so critical as the apartment in which we'll be based. And I imagine that's especially the case in Saigon, where neighborhoods can be too loud, too touristy, and either too far or too close to the center. Happily, we couldn't have found a better home than BonBon Residences.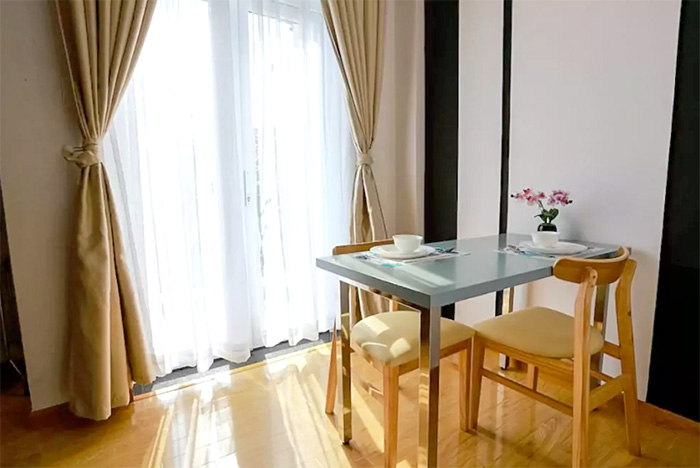 Everything about BonBon was perfect, starting with its location. The apartment is located at the edge of the Bình Th?nh district, within easy walking distance of District 1, but separated from it by the Th? Nghè Canal. It's close to the major sights, without being right on top of them, and a few of the buildng's apartments face the canal, overlooking the city zoo. Sitting on the balcony every morning with my coffee and a view of elephants and giraffes was an unexpected pleasure.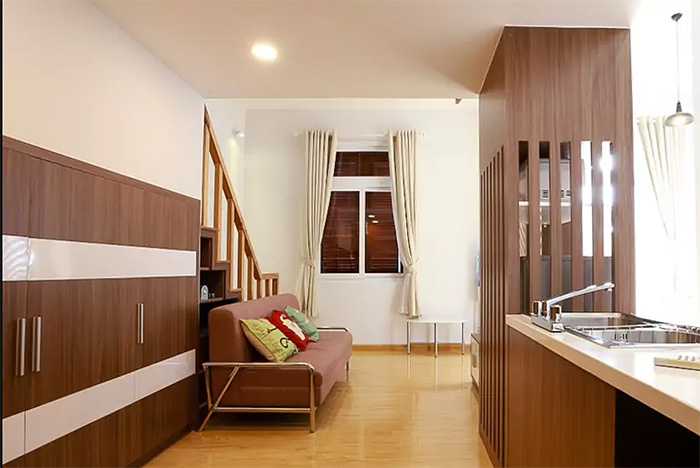 But as much as we enjoyed the riverside view in front of BonBon, it was the neighborhood behind it that really won our hearts. This is pure Saigon. Dozens of awesome little restaurants (all of which we tried), motorbike chaos, cafes on every corner, streets that curve randomly, and labyrinthine alleys that often dead-end abruptly. We loved it… and after three months here, we liked to imagine that the neighborhood loved us right back.
Then there's the apartment itself. This was a wonderfully comfortable place in which to live, with all the amenities you could possibly hope for. High-speed internet, TV, fresh water replenished on demand, a cozy bed, and cleaning twice weekly. We felt immediately at home.
The staff is great, too. They speak excellent English, and seemed totally focused on making our stay as comfortable as possible. There are occasional events on the top floor terrace, such as our lessons in how to make Banh Chung and dinners with the other guests.
Our three months in Saigon were wonderful, and a big part of that was because of our choice to stay at BonBon. We can't recommend this place enough. It's especially suited to longer-term rentals, such as ours, but would also make a perfect base from which to explore Saigon for shorter stays. There aren't many rooms, so get in touch with them early to schedule your booking, and make sure to mention that we sent you!