The House of Huynh Thuy Le
The most stunning residence in Sadec is the former house of Huynh Thuy Le, made famous by Maugerite Duras' semi-autobiographical novel, The Lover. Today, the house is open for tours, and also operates as a guesthouse. It's impossible to imagine a more atmospheric place to stay while in Sadec, and we were unable to resist.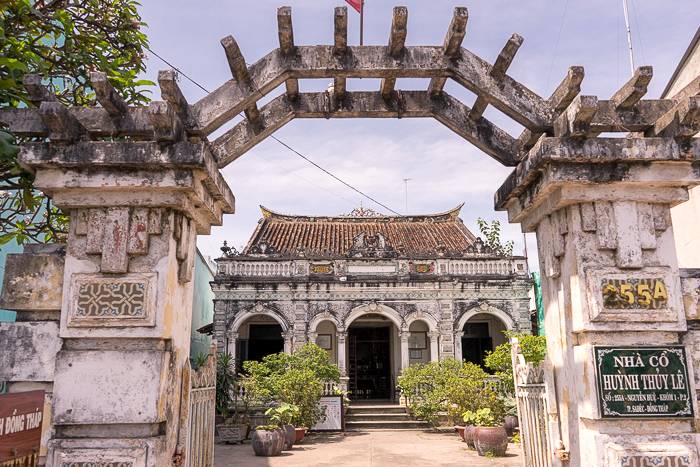 The Lover recounts the story of a young French girl from Sadec, living in abject poverty with her widowed mother and two brothers. She meets a wealthy, older Chinese man on the ferry to Saigon, and a strange love affair begins. The differences between them could not be greater, in age, culture and wealth, and though it was fiery, their romance was doomed to fail. Huynh Thuy Le's aristocratic family refused to let him run off with some peasant French girl, and insisted on his marriage to a more appropriate Vietnamese wife. Her family, too, had their reservations.
Duras' short novel, published when she was 70 years old, was an immediate hit and an award-winner which has been translated into dozens of languages. But we decided to watch the 1992 film adaptation, directed by Jean-Jacques Annaud. Not that we don't like reading, but the film is partially set within Huynh Thuy Le's Sadec house. And there was a good chance that the film would feature the very bed upon which we were lying. It would be so meta!
While I can't be sure our bed made the cut, there certainly are plenty of beds and bed-related activities in this film! We had to keep turning down the volume, worried that the other guests would hear the moaning of a young girl from inside our room. Sheesh, this film is not for prudes! And actually, it wasn't for Vietnam; the version screened here had all the sex scenes censored out… leaving a cut of about twenty minutes in length.
Anyway, back to the house. It was originally built in the late 19th century, in an ornate Chinese style. With its French facade capped by a tiled, oriental roof, the house is set back from the river, and looks eerily abandoned, especially at night. The interior is small; visitors are greeted by a beautiful wooden altar, and there are just two rooms for guests.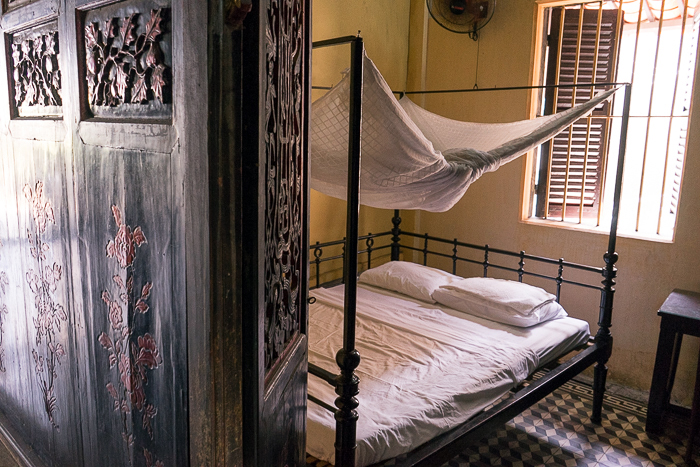 Staying here was great fun. The bedrooms are simple, but just being in this creaky old home after dark was an unforgettable experience. In the daytime, the house is popular with tourist groups. We loved brushing past them, and watching their confusion as we'd put our key into the lock to enter our room.
The rooms aren't at all expensive, and the opportunity to stay in such a historic home is one you shouldn't pass up.
Book A Room At The Huynh Thuy Le House