Noise, pollution, rats, cockroaches, insane traffic, incessant honking, unhygienic street kitchens, non-stop construction, and drunken singers who belt out horrible karaoke late into the night… Saigon has all of this and more! So how is it possible, that Jürgen and I enjoyed our 91 days here so completely? Yes, Saigon might suffer from everything which is wrong about big cities, but it also represents everything which is right. And in this case, the good outweighs the bad by a long shot.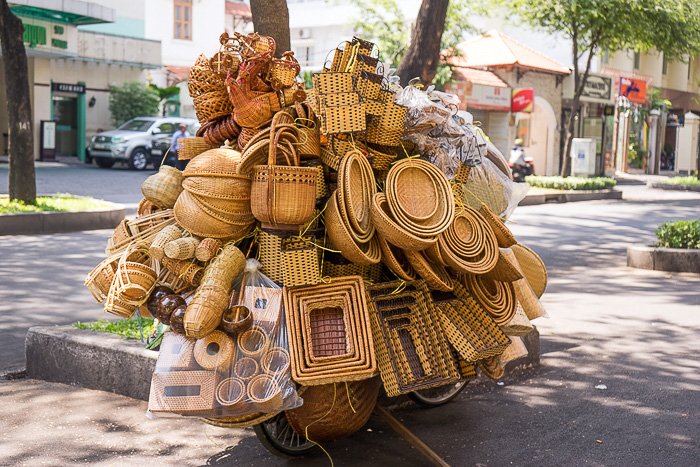 Our first couple weeks in Saigon were delirious. What was going on, here? This was our very first trip to Southeast Asia, and everything was novel to us. Bowls of beef noodles for breakfast? How is everyone crouching like that? Wait, they really wear those cone hats? Is this a house, a shop, or a house-shop? The women speed-carving pineapples! The uniformed kids sing-shouting English greetings! The men chilling on their motorbikes, shirts hiked over their hairless bellies!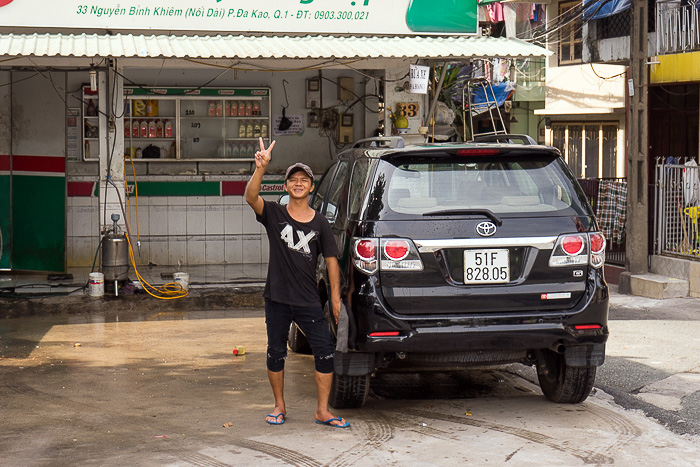 We soon settled into the rhythm, and got comfortable with our neighborhood's peculiarities. And though it never stopped being "crazy", the chaos of day-to-day life in Saigon eventually became familiar. We settled on our "Banh Mi Family", whom we would visit nearly every morning, and became regulars at a few neighborhood cafes. We learned the bizarre schedules of the various shops and sights, and became proficient hagglers at the market. (40,000 dong for a papaya? I don't think so, lady!) Within a month, we felt at home.
Saigon was awesome, but we wanted to see the rest of Southern Vietnam, too. Visiting the Cao Dai Temple in Tay Ninh, exploring the island of An Binh on rickety bikes, staying in Sadec's Huynh Le House, boating through Chau Doc's Tra Su Forest, and discovering the untouched beaches of Phu Quoc were just some of the incredible experiences we had, and I could list a dozen more highlights, without blinking. Just our short stay in the wonderful city of Can Tho provided so many great moments, I could go on for hours.
But as fun as these excursions were, we were always excited to return to Saigon. This city has an energy that rivals that of Tokyo or Istanbul. It sounds cliched, but Saigon really is "young and dynamic". There's a palpable sense of optimism coursing through this city. A sense that great things are about to happen. Everyone from Saigon whom we met was proud of their home, and they were always eager to know what we thought. "Do you like Saigon? Do you like the Vietnam food?" These were questions we heard all the time.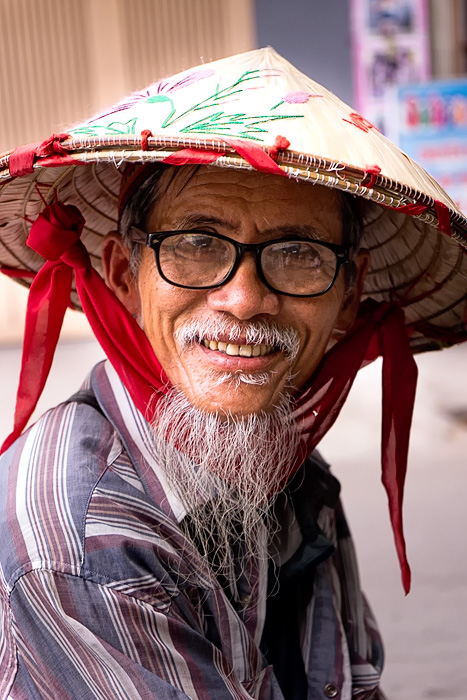 "Do you like the Vietnam people?" Man, we love you guys! We never tired of talking with locals. Considering their history with foreign powers, from China and France to Japan and the USA, the people are shockingly open and hospitable. Not once did I detect any bitterness. To the contrary, over and over again, the people proved themselves among the friendliest we've encountered in all our travels. They're funny, genuine, and open to the world. We felt that they treated us as they would their families or neighbors.
To underline just how much we loved our time in Vietnam, we decided to stay. After three months in the south, we simply couldn't pass up the opportunity to visit the north. Hanoi, here we come! We're hopping on a train called the Reunification Express, and putting the skyscrapers of Saigon in our rear view. By doing so, we're avoiding (or postponing) much of the sadness which usually accompanies our departures. Three more months in Vietnam is a good salve for the pain of leaving Saigon.
–Get Your Visa On Arrival Visa Letter Here