For our initial excursion to the Mekong Delta, we choose to stay on An Binh, an island between the towns of Vinh Long and Cai Be. We spent the first day of our trip biking around the island, and photographing its postcard-worthy images of life on the delta.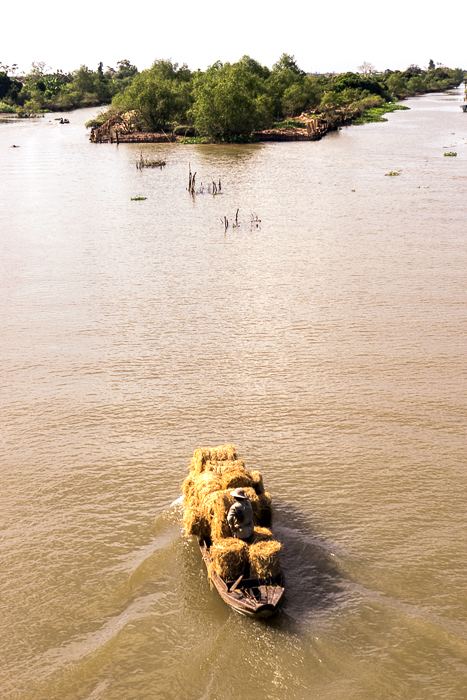 After borrowing rickety bikes from our guest house on An Binh, we set off, cautiously at first, and then with more confidence. Don't get me wrong; we're not nervous on bikes… unless they're missing brakes. But An Binh turns out to be a relatively flat island, so who needs brakes?
There might not have been any hills, but there was plenty of traffic. We had expected a sleepy island with nothing to see except canals and trees, but An Binh was absolutely teeming with life. There weren't any towns of note, but houses were spread out everywhere, usually doubling as mini-markets or restaurants. And the roads were busy with scooters and kids on their way to or from school, every one of whom made sure to wave at us and say "hi".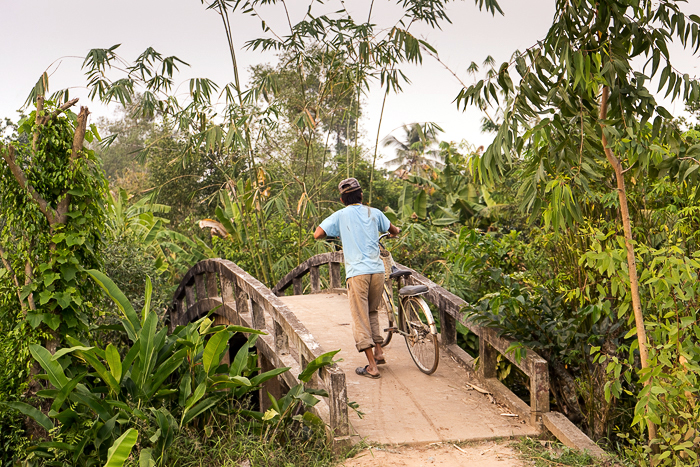 It's not just human life that abounds on An Binh. With so much water and sunshine to go around, everything can flourish. Plants, chickens, flowers, humans, trees, mosquitoes, rivers. I wouldn't have been surprised if the island itself had started to move under our feet.
We spent about four hours biking around in a big, random loop on An Binh. Free from self-imposed obligations to visit sights like temples or museums, we just enjoyed the surroundings. Upon finally returning to our guesthouse, and sitting down to dinner, a couple at the next table asked us what we had seen. Canals? Trees? We couldn't think of a single specific thing to tell them… but, somehow, it couldn't have been a more rewarding day out.
Location of An Binh Ferry Station